HEALTHCARE FROM PROFESSIONALS YOU TRUST
Soluna Holistic Healthcare: To encourage wellness in the community by taking a practical approach to healthcare.
Soluna Holistic Healthcare was founded in 2016 to have a medical clinic which focuses  on disease prevention and wellness. Holistic Healthcare is a term used to describe care of the "whole" person instead of just treating an illness, a symptom or medical diagnosis. Holistic care is to recognize an individual's overall physical, mental, spiritual and emotional well being. Soluna is a medical clinic and offers primary care services.  A common misconception of Soluna is providing alternative care or Natropathy MD and while those Providers are exceptional in their fields, Sarah's model of care is of the whole person. 
Physicals
Wellness appointments
Well woman/ PAP smear
Sick visits
Nutrition Education
Hormone balance testing
Comprehensive Genetic Testing
Personalized Vitamin Panel and Vitamin Creation
Allergy Testing
Medication management
Precision Medical Management
Weight Loss Management With Personalized Testing and 1:1 Care
Immunizations
On site lab draws
EKG
Pre-Operative Testing
Joint Injections
Skin Biopsy
Sutures/Minor Wound Care
Chronic disease management
-Diabetes
-Hypertension
-High Cholesterol
-Asthma, COPD
-Arthritis
-Depression/Anxiety/ADD/ADHD
-Osteoporosis
*This link is for patients that have already scheduled an appointment. Please contact us directly to schedule an appointment.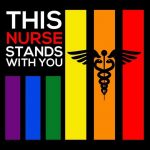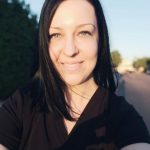 Sarah Larson, ANP-C
Sarah Larson has over 15 years of experience providing medical care. As a teenager wanting to stand out for college applications, she started junior volunteering at Del Webb Hospital in Sun City West, AZ. Sarah and her sister were the first junior volunteers permitted in the Dementia/Alzheimer unit. In this setting, Sarah was able to observe the nurses interactions within this locked unit and see first hand what it meant to be a vulnerable patient. It was also during this time Sarah realized her love for providing care to geriatric patients.
After perusing several degree programs and universities, Sarah was able to secure a spot at Grand Canyon University in Phoenix, AZ from which she graduated with her Bachelor of Science degree in Nursing May of 2005. With her twin sons by her side, she started her new career at Banner Estrella hospital in the CVICU (cardio/vascular intensive care unit). Here, Sarah was challenged with complicated patients, intense family dynamics, and high tech life saving equipment. Despite quickly excelling to the top level of her field, Sarah had always wanted to be a Nurse Practitioner. In August 2008, she was accepted into the Adult Nurse Practitioner program at Arizona State University and successfully graduated December of 2010.
Sarah has now found her true calling in her career. As an Adult Nurse Practitioner (NP) Sarah is board certified for providing care to 13 thru 150 years of age. Being a provider is what she is most passionate about and looks forward to spending time with her patients, learning about their needs and challenges.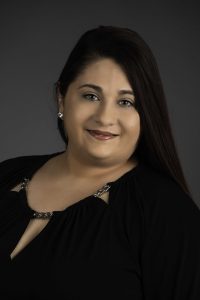 Samantha Zelman, MA
Samantha Zelman graduated with honors from Everest College in 2014 with a Medical Assistant and Phlebotomist certification.  Sam, a native to Arizona was a perfect fit for the Soluna Holistic Healthcare team because she understands the importance of providing quality personalized healthcare.  Sam has been a valuable team member of Soluna for three years now and she goes above and beyond.  She regularly gives back to her community by helping and assisting the under served population with food assistance and clothing donation.  She is also very family oriented and takes pride in raising her three wonderful children.   
See Sarah Larson's profile on Healthgrades.
Hours of Operation:
Tuesday 9:00 am – 6:00 pm
Wednesday 9:00 am – 3:00 pm
Thursday 7:00 am – 5:00 pm
Friday 9:00 am – 3:00 pm

Saturday By Request